WORKERS' COMPENSATION INSURANCE
Workers' compensation laws were created to ensure that employees who are injured on the job are provided with fixed monetary awards. This eliminates the need for litigation and creates an easier process for the employee. It also helps control the financial risks for employers since many states limit the amount an injured employee can recover from an employer.
Workers' Compensation Insurance is designed to help companies pay these benefits. As a protection for employees, most states require that employers carry some form of Workers' Compensation Insurance. Workers' Compensation Insurance is not health insurance. Workers' Compensation is designed specifically for injuries sustained on the job.
We work with several highly rated insurance companies including:  Texas Mutual for Texas and Eagle Agency through CompSource for our Oklahoma customers.
Contact us today for a comprehensive workers' comp risk management assessment.
[su_divider top="no" style="double" divider_color="#003366″ size="4″ margin="10″]

[su_row][su_column size="1/3″ center="no" class=""]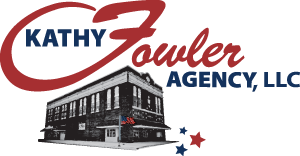 [/su_column] [su_column size="1/3″ center="no" class=""][su_gmap width="300″ address="20379 East CR 157 Altus, OK 73521″]
[/su_column] [su_column size="1/3″ center="no" class=""]
Oklahoma Office
Kathy Fowler Agency, LLC
20379 East CR 157
Altus, OK 73521
800-458-4819 Office
580-563-9422 | Fax
Texas Office
123 South 6th Street
Memphis, TX 79245
(800) 458-4819 Toll Free
[/su_column][/su_row]